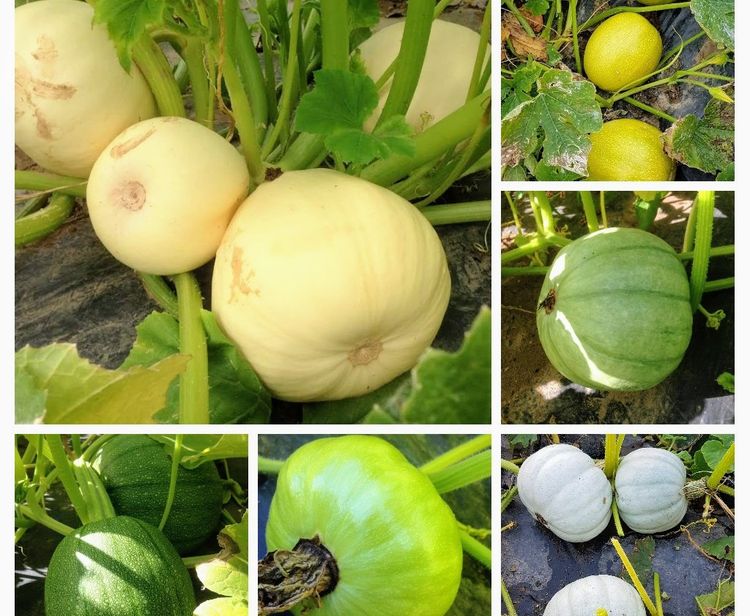 26th July 2018
With all this braw hot hot summer weather we have been having the Pumpkins and Squash crops are coming on fantastic, and we are looking at starting the Spaghetti pumpkins soon, that and the Uchi Kuri are the favourite ones we grow.
Years ago I was asked if I would grow the Spaghetti Pumpkins, so I ordered one thousand seeds and they came on fantastic with at least two Spaghetti per plant.
Then when it came to harvesting I had to read up about when they were ready to cut, and we had to take one home to cook so we could actually tell our customers more about them.
Well I came across loads of recipes but I decided to go along with the easiest, because we also wanted to taste just the Spaghetti, so we cut it in half turned it cut side down on the roasting tray and let it cook.
I then placed the two cut half's on a plate and stood looking at it, thinking it's a con looks nothing like Spaghetti, but as I started scooping out the insides onto a plate the magic show began, yes it turned into spaghetti and tasted fantastic.
The bed weeding at long last should be over by next week to Rab, Andrew and Rory's great delight, last year we were bed weeding till the end of August, the help this year has been the long sustained dry hot weather, and last week I had said that Rab twisted his back picking the celery, luckily after a couple of days of and two chiropractor visits he is on the mend.
In the tunnels last week I rotovated and reseeded one bed of more mixed salads and one bed of rhubarb chard/Swiss chard mix, and also planted another five thousand seven hundred little gem lettuce.
Back to organic blog