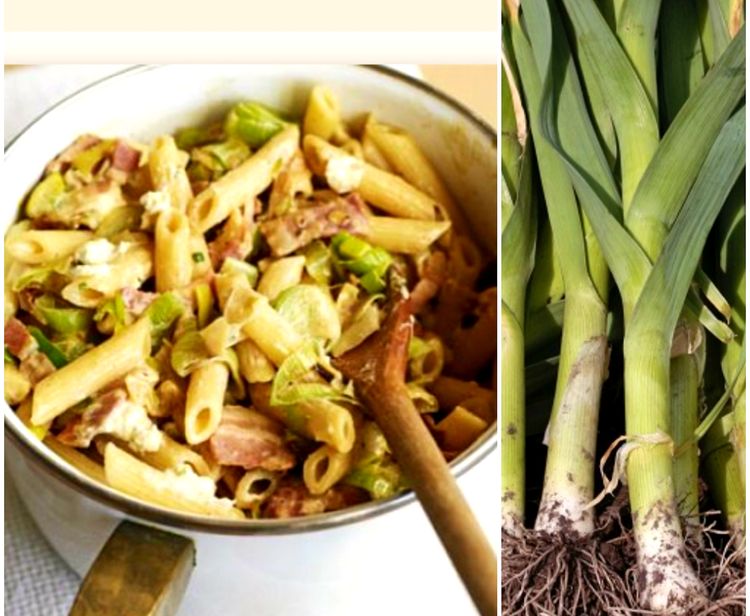 Cheesy Leek & Bacon Pasta
19th August 2018
Cheesy Leek & Bacon Pasta
Leeks are now getting harvested for the netts, and this recipe very taste and ideal if your short of time.
Ingredients
1 tbsp olive oil
300g leek, halved and finely sliced.
8 rasher smoked streaky bacon, sliced. (we use penne)
400g pasta shapes.
100g herb & garlic soft cheese. (we use boursin)
Method
1 : Heat the oil in a non-stick frying pan. Add the leeks and 2 tbsp water, and cook for about 10 minutes until very soft. Add the bacon , turn up the heat and fry until cooked.
2 : Meanwhile, cook the pasta. Drain and reserve a mug of the cooked water.
3 : Spoon cheese into the Leek and Bacon mix, adding some of the reserved cooking water. Season and stir gently over a low heat until melted. Toss through the cooked pasta, adding a little more cooking water, if needed, to help the sauce coat the pasta.
Back to Our Recipes